I tried to review the Science Museum in London as part of my child free mini-tour of London, but I was thwarted by the fact it was closed. Doh. We'd been to the Science Museum before, but the last time I was pregnant with Smallest Child so a visit was well overdue. We've finally been back though.
The museum itself is free to visit, although donations are encouraged. There's plenty of stuff to do without paying admission, but certain exhibitions and attractions are chargeable. One of those is Wonderlab and we were very kindly invited to review Wonderlab, however the Science Museum had no input into this review and didn't see its contents prior to publication.
Exploring Space
The ground floor is all about energy and space and the modern world. The Exploring Space gallery is easily the busiest of all the galleries at The Science Museum. It's very cool but there's quite a lot to see in here, and it's not the biggest space so it is busy.
Smallest Child was transfixed by the massive globe in the middle. One minute it's the moon, next it's Mars, next it's an "earth-like planet". And it looks incredible!
There's rockets everywhere, satellites, Tim Peake's spacecraft, the lunar module (which is quite frankly tiny) and a whole bit about life in space. There's not that many hands-on elements in here, although you can, literally, try your hands and doing some fiddly tasks whilst wearing space gloves. As much as I think it would be amazing to go to space, I still maintain the food looks disgusting and I wouldn't eat any of it!
The Pattern Pod & The Garden
Two of the main free, really interactive areas are both for younger kids. The Pattern Pod is for children ages 3-8 and The Garden is ages 3-6. They're both all about learning science through play. The interactive screens in the pattern pod were incredibly popular and there was always a queue for those!
Thankfully Smallest and Middle children had rushed off to the Pattern Pod, abandoning Biggest Child, so he wasn't with us. That's a good thing, as he would have been really bored in here.
There's also the engineer your future gallery which is on level three and I completely missed it! It's recommended for ages 11-15 thinking about their futures, where challenges, games and films will help them understand what engineers do—and find out whether this could be a job for you. Well that's what the website says anyway.
The other galleries
There is some pretty cool stuff at the Science Museum, more than I can cover in one review. There's lots of firsts like the Ford Model T and the first X-ray machine. Oh and there's a massive aeroplane dangling from the ceiling of the Making the Modern World gallery, obviously.
In the medicine gallery there's the chance to be Matt Hancock. You have to try and stop an outbreak of an infectious disease. Frustratingly the touch screen didn't seem to work that well and you'd be tapping away but nothing would happen. Actually that's a bit of a theme of this review that things at the Science Museum weren't working properly. There were a lot of "our technicians are working hard to fix this" stickers around which was a shame.
However, they did have family friendly trails throughout the museum. And they were suitable for a variety of ages. In a museum where, you can't have everything hands-on it's a good way of engaging the kids.
The flight gallery at the Science Museum reminded me a lot of the modern era gallery at the RAF museum (read that review here), but on a much smaller scale. There's also a LOT of aeroplane engines. If I'm honest, those were not that interesting to the kids. This fella though – what's that all about?? Seriously, who thought this is a good idea?

Wonderlab
Visiting Wonderlab is the reason why we were invited to do this review of the Science Museum. It's their hands-on science exhibition with zones dedicated to matter, light, space, sound, maths, electricity and forces. There are dozens of experiments to do here and lots of live science show. Wonderlab is recommended for ages 7-14 but Smallest Child is only 5 and she had loads of fun, she just didn't understand the science behind it.
Tickets can be brought on the day, but are best pre-booked. A day ticket is £10.80 per adult and £9 per child (4-16). Or you can get an annual pass for £16/14.
The experiments
You can easily spend a couple of hours in Wonderlab alone. Because there's shows and demonstrations happening semi-constantly throughout the day, and they're different each time, you can just go from one to another. But if you did that you'd miss all the fun. Never have I thought so much about the shapes that make up a flipping football! This took much more effort than I imagined it would;
Or spend three and a half minutes choosing which of the three slide surfaces to go down (astro-turf, plastic or a bowling alley). The kids literally shoot off the end of the wooden one like a rocket!
Other experiments include the ever popular air tables, sound waves, ferrofluid liquid (aka magnetic liquid to the kids), infra-red cameras, electric circuits and much more. Oh, and they've got a table that's an actual periodic table. How do I get myself one of those!!??!!
The shows are fantastic and the explainers are so enthusiastic. You know when someone really loves their job? Well that's these guys. And the kids get to join in with the experiments, not just being asked questions, but doing parts of the experiments too. Without sounding too gushy, this really is the kind of place that gets kids all excited about all things STEM. And I'm ALWAYS up for that.
Wonderlab at home
Even if you can't make it to the Science Museum itself, then you can try out Wonderlab at home! There's Wonderlab+ which is an amazing website full of experiments you can do at home with the kids. Or download Wonderlab AR. The Science Museum have created it in partnership with the makers of Pokemon Go – hence describing it as Pokemon Go for science in my review!
Other chargeable attractions
There's a 3D Imax cinema showing a variety of science based films, narrated by Hollywood stars. Usually 60 minute films – £12 per adult, £10 per child.
Red Arrows 3D simulator – £6 per person.
There are usually exhibitions taking place as well, but prices will vary. All prices correct at the time this review of the Science Museum was published / updated. Please check their website for the latest prices.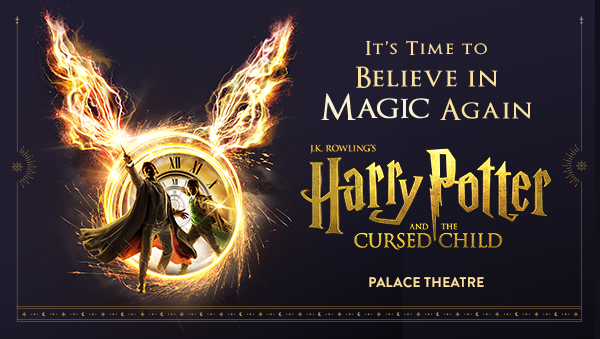 ---
Our The Science Museum review
The Science Museum is really cool, although if your kids are very hands on then they might want to start at Wonderlab and then look around the museum itself. In some galleries they could have had more hands-on bits but, most of the time, they've got it right. It's a shame that so many things were broken though. They regularly update their exhibitions (for instance an exhibition about the covid vaccination opens less than 2 years after the very first human was given the vaccine).
Wonderlab is really great. If you're close enough to get into London regularly it's probably worth getting the annual pass as you could easily come back again and again. It's a shame we don't come to town that often. It sits about half way between The Lookout Discovery Centre and Science Oxford in terms of size.
Admission cost
Free – Pre-booking is essential. That said, you can often book your tickets whilst you're in the queue! If you're booking one of the chargeable attractions definitely book an admission ticket in advance to make sure you can get in!!
---
Parking / How to get there
Parking – Use public transport.
Address – Exhibition Road, South Kensington, London SW7 2DD
---
Toilets
On-site including baby change
---
Food
Multiple cafes on site plus there's an indoor picnic area in the basement.
---
What else is there to do nearby?
You're right next door to the Natural History Museum and the Victoria & Albert Museum. Kensington Palace is only a few minutes walk away as well.
If you've found this post useful please consider supporting the future of blog by buying me a coffee. You can either click the blue coffee icon in the corner, or the blue button below. It's quick, secure and very much appreciated!
Processing…
Success! You're on the list.
Whoops! There was an error and we couldn't process your subscription. Please reload the page and try again.
Hi, I'm Vicky. My husband and I live in Aylesbury with our three children; a 12 year old son, a 10 year old son and a 5 year old daughter. I (mostly) love spending time together as a family. We visit all kinds of places and we're quite happy to drive a fair distance for a decent day out. A few years ago I decided to set up Free Time with the Kids as a way to share our experiences of these family days out.
You'll find the essential information you need to know before your visit that can be surprisingly hard to find out. Where do I park? How much will it cost me to get in? Are there any discounts available? Are there loos? Can I take a picnic or get food? My aim is to be your go-to guide for all your free and cheap family days out across Bucks, Beds, Oxon, Herts & slightly beyond. I really hope you find the reviews helpful. If there's anywhere that you'd recommend please get in touch contact@freetimewiththekids.com or get in touch via Facebook